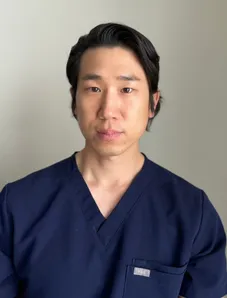 Born in Seoul, South Korea, Dr. Suk Hyun (Kevin) Lee moved to Texas, USA at the age of 11. There, he completed Bachelor of Arts degree in Biochemistry at the University of Texas at Austin. He then moved back to Korea to serve in the military for two years before moving to Sydney Australia to complete his Doctor of Dental Medicine degree at the University of Sydney.
After graduating, Dr. Lee worked in Melbourne, Australia before he moved to Grande Prairie to join the Bear Creek Dental team. Dr. Lee enjoys all areas of dentistry with special interest in oral surgery and root canal treatment. Dr. Lee loves to meet new patients and places heavy emphasis on patient comfort during dental procedures.
In his spare time, Dr. Lee enjoys working out at the gym and playing golf. You will find him at the local golf courses in Grande Prairie when the weather is nice!